Do you ever feel like you're living in a house that's not quite your dream home? If so, you're not alone! Many people find themselves living in a home that isn't quite their perfect dream house. But rather than feeling discouraged and overwhelmed, learning how to start loving your imperfect home can be an empowering and rewarding experience. In this blog post, we'll explore some simple things you can do to start loving your imperfect home.
Don't Wait to Start
When you move into a new place, it can be easy to think "I'll only be here a year, so I don't need to invest in the space."
Learning how to start loving your home starts with the beginning. But no matter how long you plan to stay in your home—whether it's a month or a lifetime—it's important to prioritize easy and budget-friendly ways to make your house feel like it's yours.
Hanging a family photo or inviting your closest friends over for a dinner party can help you start to love the home you have. Don't wait to begin loving your home as is! Put effort into creating a warm, welcoming atmosphere and enjoy the process of making it your own.
Do What You Can to Improve It
It may be hard to love the home you have when there are aspects of it that don't quite meet your standards.
But the great part about that is that you can change some things. Take a look at the details that bug you and come up with creative solutions.
For example, if you hate the harsh overhead lights, add dimmers. If you're not fond of your carpeting, lay a rug on top. Painting can also instantly transform a room, and switching out hardware can bring new life to a kitchen or bathroom. Sometimes, a temporary solution will work until you can make permanent changes or move.
Focus on the small things you can do to make improvements you can live with. You may be pleasantly surprised at how much these seemingly small changes can make a big difference in how you feel about the home you have.
Focus on the Positives
Sometimes it can feel like our imperfect homes are just too hard to love.
It may be tough to look past the awkward floor plan, inefficient windows, or other features that you don't like. Just try to remember to focus on the positive.
Even if your windows let in drafts, they can still be full of character and charm. Having less square footage may feel like a tight squeeze, but it's also easier to clean. And if you don't have as many kitchen cabinets as you would like, the few that you do have still help you stay organized.
Accept its Oddness
Think back to when you moved into your first house or apartment.
Perhaps you were in college and had to live in an old quirky house with roommates. At that time you probably loved the oddities and issues you had to deal with and even now you probably remember those things with fondness.
We all know that feeling of buying a house or moving into a rental and seeing all the things that don't quite meet our expectations. But instead of focusing on what you wish were different, try to learn to embrace your home's quirkiness. Years from now, you might find yourself to be a bit nostalgic about this home's eccentric features.
Remember Its True Purpose
At the end of the day, it's important to remember the things your home provides you with.
Your home is a place for you to rest and relax. It is also where you create memories with family and friends. Make sure to remind yourself that no matter how imperfect it may be, your home is a place that you can always count on to offer a sense of comfort and security.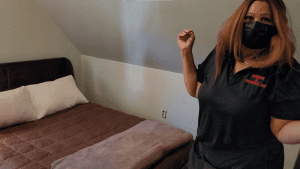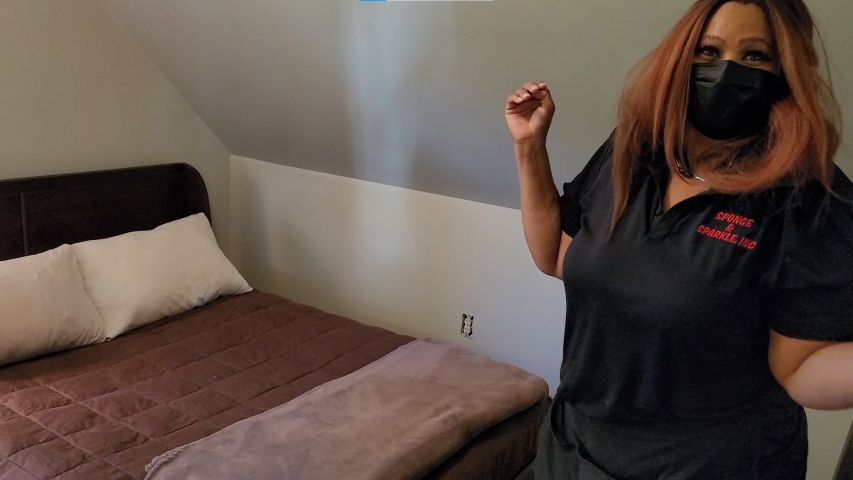 Make Your Home Sparkle with a Detailed, Professional Cleaning
When it comes to learning to love your home as is, don't forget that home cleaning services can help make a huge difference!
While you can't always change what isn't perfect, a deep cleaning from Sponge & Sparkle can help to make your house feel a little bit brighter and more organized. Plus, it can make you realize your home's beautiful potential.
We offer one-time, bi-weekly, and monthly home cleaning services in Atlanta, Georgia and surrounding areas including Brookhaven, GA, Buckhead, GA, Decatur, GA, Chamblee, GA, Tucker, GA, and more. Call us today at (404) 633-9652 to get your free estimate!