Buckhead's Best Cleaners: Cleaning Excellence in the Heart of Atlanta GA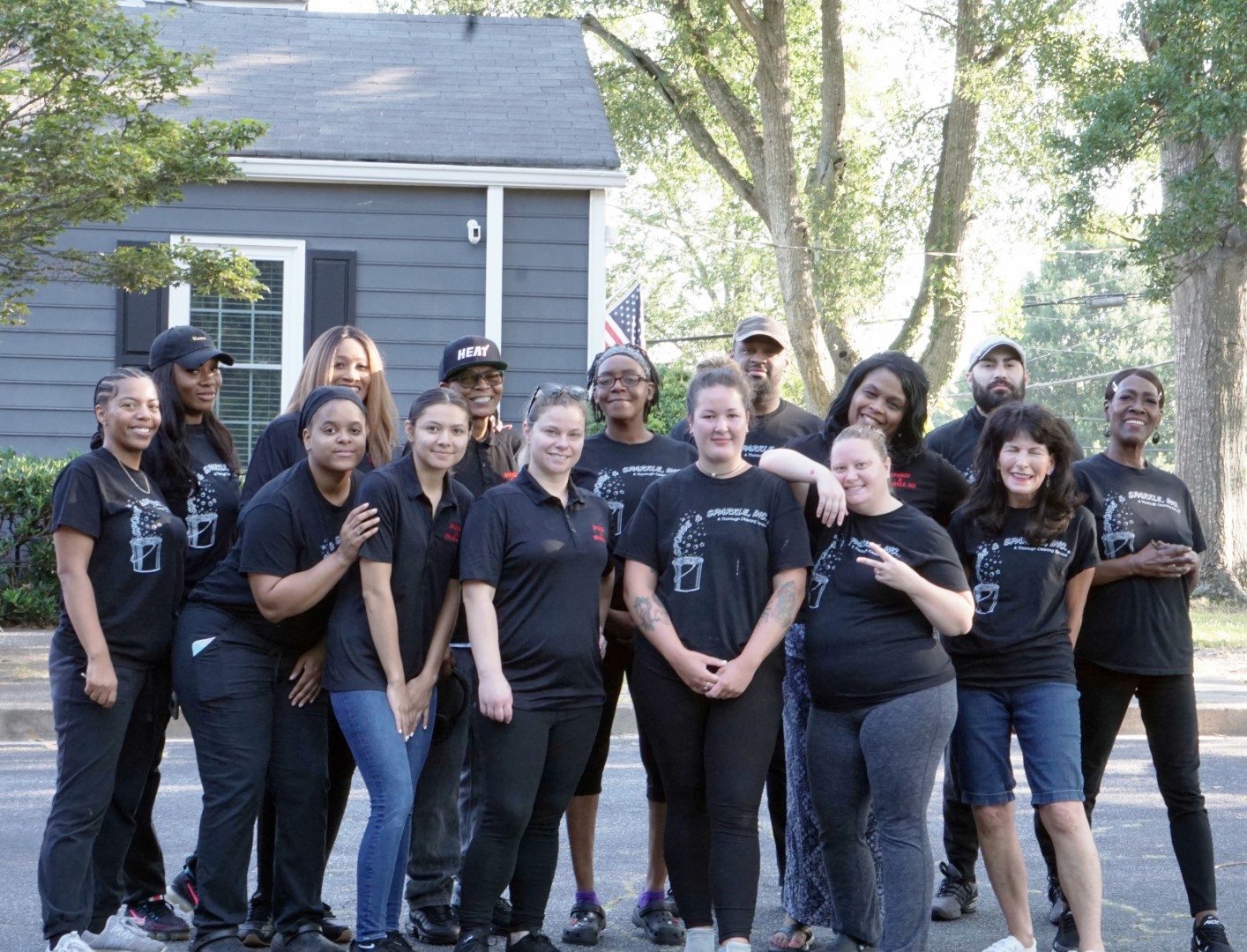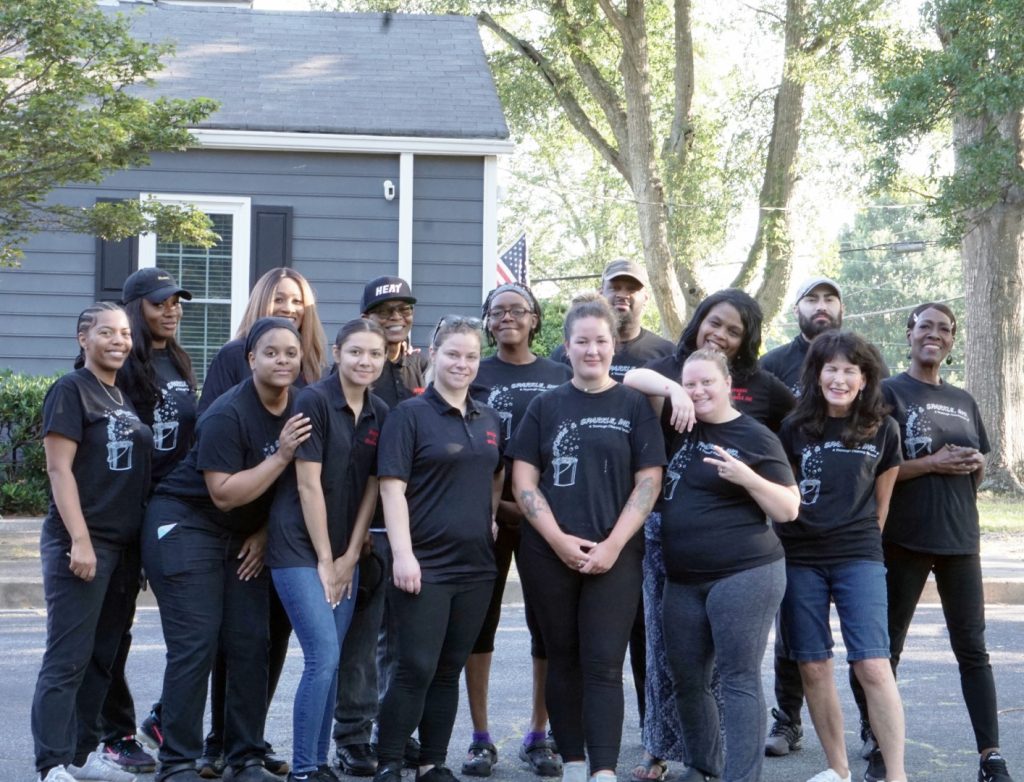 Introduction
In the bustling heart of Atlanta, GA, one cleaning service stands out as a beacon of excellence - Sponge & Sparkle. If you're in search of house cleaning services that not only meet but exceed your expectations, look no further. This article takes you on a journey through the world of Buckhead's best cleaners, where cleanliness is not just a job; it's a passion.
The Sponge & Sparkle Difference
1. A Commitment to Quality
At Sponge & Sparkle, quality is not just a buzzword; it's a way of life. Every cleaning task, whether big or small, is approached with meticulous attention to detail. The result? A home that gleams with sparkling cleanliness.
2. Experienced Professionals
The team at Sponge & Sparkle comprises experienced professionals who understand the nuances of cleaning. They're not just here to clean; they're here to transform your living space into a haven of cleanliness and freshness.
3. Tailored Cleaning Solutions
No two homes are the same, which is why Sponge & Sparkle offers tailored cleaning solutions. Whether you need a one-time deep clean or regular maintenance, they've got you covered.
4. Eco-Friendly Cleaning
The environment matters, and Sponge & Sparkle is committed to eco-friendly cleaning practices. They use non-toxic cleaning compounds and essential oils, leaving your home not just clean but also safe for your family.
A Legacy of Trust
5. Decades of Service
With a legacy spanning over four decades, Sponge & Sparkle has cleaned over 100,000 homes since its inception in 1981. This impressive track record is a testament to their dedication and expertise.
6. Community-Centric Approach
Sponge & Sparkle believes in giving back to the community. They are affiliated with the nonprofit "Cleaning for a Reason," offering free cleanings to those undergoing cancer treatment. Moreover, they contribute to local schools through "Donors Choose" and support various environmental and social causes.
Services That Shine
7. Comprehensive Cleaning
Sponge & Sparkle offers comprehensive cleaning services for both homes and offices in Atlanta, GA, and nearby areas like Chamblee, Brookhaven, Tucker, and Decatur. Their cleaning services include polishing furniture, dusting blinds and ceiling fans, cleaning glass surfaces, vacuuming carpets and rugs, and much more.
8. Attention to Detail
When it comes to cleaning, it's the little things that matter most. Sponge & Sparkle goes the extra mile by checking for cobwebs, wiping down cabinet fronts, and ensuring every corner of your home is spotless.
Your Peace of Mind Matters
9. Employee Well-Being
Just as they value their clients, Sponge & Sparkle cherishes their employees. They offer flexible work schedules, paid time off, and ample training opportunities for career development.
10. Inner Calm Through Outer Order
Sponge & Sparkle firmly believes that a clean and tidy home contributes to inner calm. In a fast-paced world, outsourcing some of the cleaning work to experts makes perfect sense. They leave your home sparkling, allowing you to fully enjoy your beautiful surroundings.
FAQs
11. How can I request Sponge & Sparkle's services?
You can easily request our services by contacting us through our website or by calling our dedicated phone line.
12. Do you only serve residential clients?
No, Sponge & Sparkle serves both residential and commercial clients. Whether it's your home or your office space, we've got you covered.
13. What sets Sponge & Sparkle apart from other cleaning services?
Sponge & Sparkle stands out due to its commitment to quality, experienced team, tailored cleaning solutions, and eco-friendly practices.
14. Are your cleaning products safe for my family and pets?
Absolutely. We use non-toxic cleaning compounds and essential oils that are safe for both your family and your furry friends.
15. Can I schedule regular cleaning services with Sponge & Sparkle?
Yes, Sponge & Sparkle offers both one-time deep cleaning and regular maintenance services. You can choose the option that suits your needs.
Conclusion
Buckhead's best cleaners, Sponge & Sparkle, isn't just a cleaning service. With a rich history, a community-centric approach, and a passion for cleanliness, they are the go-to choice for those seeking top-notch house cleaning services in Atlanta, GA.